Why You Need Data Feeds - eCom Experts Transcript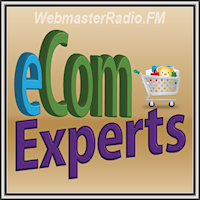 Summary
In this edition, the host, Shawna Seigel, interviews Shailesh from Aten Software LLC. They discuss why online merchants need data feeds and how to set them up to get more visitors.
Air Date: October 3, 2011
Show: eCom Experts on webmasterradio.fm
Download: http://media.rawvoice.com/seorockstars/media.blubrry.com/ecomexperts/www2.webmasterradio.fm/mp3/ecomexperts/11/ECOM100311.mp3 - Podcast (ECOM100311.mp3, 35 MB, length 37:50)
Transcript
Shawna:

Hello, hello, hello, and welcome to another edition. I'm so happy to be here. If you are listening to our live show, today is October 3rd. And if you are not in our chat room, you will really want to get in here tonight. Go to the top of WebmasterRadio.fm and you will see the little chat link up on the very top.
What we're doing tonight is we're going to give one of our visitors in our chat room a free SEO report for their website. So what we're going to do is a major crawl through your site, find out if there's any problems. We're going to check your keyword rankings. We're going to provide you great information for link partnering and also do some in-depth competitor research for you so that you know what you need to do to beat your competitors. You're going to love this.
So get in our chat room now and be in here for a chance to win that. It's going to be lots of fun tonight, because we are talking about data feeds. And data feeds are so very, very important. But a lot of people just have no clue about them, or how to get started, or just really need some help.
So I've asked a friend of ours, Shailesh, from Aten Software to help us, because I've been using their service now for about two months and I love it. I never have to worry about the products in Google Product Search. They are there. It's awesome. It's flawless. I love it. So thank you so much for being with us tonight.

Shailesh:

Thank you. I'm glad to be here.

Shawna:

Well I'm glad to have you, because, you know, the data feeds are something that a lot of store owners struggle with. So let's start out with what are data feeds?

Shailesh:

A data feed is basically a file that contains all of your product listing data from your store. It's something that you submit to different shopping engines and then they list your products in their shopping engines.

Shawna:

Perfect, perfect. So now that we understand what they are, why is it so important to do data feeds? Why is this so important?

Shailesh:

Well, a data feed is kind of a key to promoting your products in different shopping engines. There's a number of shopping engines that are free where you can submit your product listings to them for no charge and just basically get free traffic to your website. These shopping engines are geared towards shoppers, so you are going to get people searching for these particular products.

Shawna:

And that's what we like. Yeah, we like free traffic. We love free traffic! [laughs] And that's one of the things about using a data feed service, especially to Google Product Search, which most people don't realize they don't have to pay per click for that.

Shailesh:

Exactly.

Shawna:

And that can be very…you know, when you see these products going in there and you are seeing them come up, and you are also seeing them in universal searches, it can make a big difference to your bottom line.

Shailesh:

Yeah. You'll get a lot of free clicks from the shopping search in Google, as well as your product listings will appear in the general organic search listings, too, sometimes for certain keywords.

Shawna:

And we like that. Now, we understand that Google has made a lot of changes lately, which they always seem to be doing that every time you just think you've got it figured out, now they are making another change.
So what are some of these changes that they've made to their data feeds and how is it affecting store owners?

Shailesh:

The requirements took effect on September 22nd, but they have been going over people's data feeds and enforcing the requirements for the past several months. Basically, it boils down to a lot of unique identifier fields are now required, and images are now required for every listing.
So store owners really need to get that information together. There's a number of ways to get that data together. But that's the basic requirements that they have.

Shawna:

And it makes sense because Google is trying to compare apples to apples instead of apples to oranges. So they are looking for that unique information. What are some of the things that they're now looking for or that they require for store owners to have?

Shailesh:

Well, there are three different fields for unique identifiers. One is the brand. Two is universal product codes, UPC codes. And three is manufacturer part number, which they call MPN. The requirement is that you provide two out of those three fields.

Shawna:

That's good news to hear, because I did have a question that came in that said: what if my products don't have UPC numbers?

Shailesh:

Oh yeah, that question is very common. If your product doesn't have a UPC code, then you just leave that field blank and then you provide the brand and the manufacturer part number instead.

Shawna:

OK. Very good information to have, because I know we actually had two people that asked that question. So it sounds like it's something that's pretty popular. [laughs] All right. So now, one of the things that we've heard about recently is about Bing Shopping and Shopping.com merging. Do you think that's an important one for store owners to get into?

Shailesh:

Yeah. I definitely think so. Right now they just announced their merger and there's not a lot of details out there yet. But basically, they are going to be accepting data feeds into Shopping.com, and then the Shopping.com listings will be cross listed in Bing Shopping.
Now, it's not quite clear yet whether Bing Shopping is going to remain free as it was before. But if you want to get the ball rolling on that you can just sign up with Shopping.com and that way you will be ready for whatever changes are coming along.

Shawna:

That's wonderful, yeah. Sometimes I forget about Bing and then we keep being reminded that it is the decision search engine that helps you make those decisions. I've noticed on a lot of our customer websites that more and more results are coming in from Bing when they are looking for products. And it's starting to grow a little more every day. Is this something that you're seeing as well?

Shailesh:

I haven't seen that as much. But I know that's Bing's rankings have been increasing in terms of how much traffic they've been getting, and also because they've been advertising; they've been promoting Bing search, especially for products. I don't know if you've seen the TV ads. Microsoft is making a big push for their shopping search engine.

Shawna:

Yeah, absolutely. You used to always see those Yahoo! commercials, and now we're just seeing Bing more and more and more, and it's something I think we need to start paying attention to, because of course we need to be where our clients are. That's most important.
So let's go ahead and take a little break and then kinda talk about not only what shopping store engines that our store owners should be in, but also, how do we optimize for these feeds for the different options?
So don't go anywhere. You are listening to Webmaster Radio and eCom Experts.
[commercial]

Shawna:

Welcome back, everybody. And you are giving me some awesome questions in our chat room. So let's go ahead and hit those out right away so that way we understand it. Our first question is: Is the item number of the product number the same thing as like a code, especially that's used in a Yahoo! Store?

Shailesh:

Yeah. Well, if the manufacturer supplies a product code, then you want to use that as the manufacturer part number. But let's say you make your own custom-made items or you sell clothing; those kind of products don't have any kind of part number associated with them. In that case you can just use your own product code you put into your Yahoo! Store or your SKU that you put into any other platform.

Shawna:

OK. And so, Lisa is asking if she is customizing a lot of her products that she gets directly from the manufacturer, she basically needs that part number from the manufacturer and the manufacturer's name, correct?

Shailesh:

Yes, that's correct. You need the manufacturer and the manufacturer part number. And the reason is that what Google is going to do is, they're going to take your identifiers and then match them up to other identifiers that merchants are submitting. And then when you search for that product in Google Product Search, what you'll see is that product will show up with a little compare button. And when you click that compare button, you are going to see all the merchants who are submitting that same product. And they've matched all those products based on the brand and the unique UPC and MPN.

Shawna:

Now, if you are selling books, is it a good idea to also put in the ISBN number as well?

Shailesh:

Yeah. Actually, for books, ISBN is required.

Shawna:

Perfect. OK, now, we have a really great question about Yahoo! Stores. It says: How do you get your data feed on Google Shopping if you have a Yahoo! Store and the data feeds they have do not work? Which is, this is a very, very common problem for Yahoo! Store owners. They go to upload what they think is a correct data feed and it just doesn't work. So how do we go about that for Yahoo! Store owners?

Shailesh:

Yeah, for a Yahoo! Store owner, Google does not accept the store export files that the Yahoo! Store produces. Those store export files are in XML format that is Yahoo! proprietary. So you need some way to convert that file to the format that Google accepts. Short of making your own program, you might want to use a data feed service provider.

Shawna:

And, you know, I'll be honest, I have a lot of experience making these type of database files. But let me tell you, it is insane trying to do this for Google! [laughs] So I love paying you and being done with that. That's my favorite thing, because I don't ever have to worry about it when I change projects or anything like that. And it's always very quickly updated. I mean you guys do it, what, every 24 hours?

Shailesh:

Yeah. We do it every 24 hours. And actually, for Google, we just came out with a new continuous option which basically will check your store every hour or so, and if your store has been changed it will submit it right away, because as part of this September 22nd Google update, what they want you to do is actually submit your product changes as soon as they happen. That way shoppers get the latest, freshest pricing and data availability.

Shawna:

Another common thing that Yahoo! Store owners ask, and I get this asked quite a bit, is about showing their ratings in the Google Shopping results. And what I've seen, as far as my own research, is you've got to pay like $500 a month to PowerReviews, or I think the one was BazaarVoice, in order to get that to show up. They are not showing those Yahoo! ratings, right?

Shailesh:

Yes, that's correct. Unfortunately, there's no way for merchants to submit their own store reviews, store ratings into the shopping engine, although they do have an announcement saying that they're going to create a way for you to submit them. The other way is, like you said, those two large review companies where you can sign up with them and let them gather your reviews, and they have a partnership with Google to list those reviews.

Shawna:

Yeah. Now, what was really interesting, and I wish we could have gotten more information before our show tonight, I mean this just came out this morning, is that Google is now starting this whole thing called Google Trusted Stores. And so, that was really, really interesting that now they are going to have where customers can do these ratings.
And I'm kind of wondering if maybe they are going to be able to use this information for the Google Product search.

Shailesh:

Yeah, it sounds like that would be very much related to Google Product search, somehow featuring those stores, I would imagine. I haven't heard much about it yet, but…

Shawna:

Just came out this morning, yeah…

Shailesh:

…sounds very exciting, yeah.

Shawna:

[laughs] Yeah, it is very exciting. I'm putting in the link into our chat room again because of the fact that it did come out this morning and you do have to fill out a form to submit your website. So you want to get that bad boy submitted right way. If you are listening and you are not in our chat room, just do a search for "shop with confidence across the web", and that's from the Google Commerce blog. And I'll also put that link up tomorrow in our show archive. So this will be really absolutely great.
Now, one other question we have from one of our listeners who sells gift baskets online. They don't have that unique qualifier. They've got multiple brands in the basket. How should they handle that?

Shailesh:

Well, in that case they would just want to either put their own company name as the brand if those baskets are made by them, or they would just create a field in their Yahoo! Store for the brand and then enter the brand for all those items and use their code field as the manufacturer part number. We actually have a lot of clients who do it that way and meet the requirements that way.

Shawna:

So it's more important to fill out that information than to not have it at all?

Shailesh:

Yeah. Well, you have to have the information. You have to have the brand and the manufacturer part number at a minimum.

Shawna:

OK. So that's good news to know that we've got to have that information, especially if you are going to be doing the feeds. I know we have a lot of Yahoo! Store owners. If you are not showing brand on your individual pages, you can change that up in catalogue manager. And I'll have those directions on our blog tomorrow as well.
A big question people ask is: OK, I'm going to go ahead and do data feeds. But which shopping search engine should I sign up for? Which one should I be in?

Shailesh:

OK, that's a very common question. What I always tell people is sign up for Google first. Google is one of the toughest in terms of requirements, but it's doable and the rewards are great, because Google is the biggest shopping engine and they don't charge you anything. So that's the perfect place to start.
After that, there's another free shopping engine called TheFind. They are also totally free. Their model is based on they want as many listings as possible in their search engine. So there's those two.
And Bing is a good one, although they are kind of going through a transition right now, so we'll see how that plays out.
There's a few other smaller free shopping engines—GoShopping, and then a few others have some programs where they can accept listings on a limited basis. But after that, mainly you would want to start targeting cost-per-click shopping engines. I think the bigger ones, probably PriceGrabber, Nextag, Shopping.com. There's quite a few of them, actually. So that's where I would recommend.

Shawna:

Sometimes I tell people do some searches for your product, whatever you are selling, and whatever shopping search engine seems to come up the most, that's the one you need to be in because that's what your customers are seeing as well.
So I love your advice and that's awesome. I mean this is exactly what we need. Let's do this. Let's take another real quick break. Give me more of your questions in our chat room during the break so we can get them answered. And then when we come back, we'll also learn how the heck do we optimize these data feeds so we can show up first?
Don't go anywhere. You are listening to eCom Experts on WebmasterRadio.fm.
[commercial]

Shawna:

Great conversation going on in our chat room. They were kind of talking about TheFind. And yes, they got hit with the Panda update, which was really interesting, because as a lot of people know, TheFind was just kinda going in and grabbing other people's content and putting it on their website, which as we know from listening to this show, duplicated content is a big, big no-no. So we don't want to do that at all.
Our guest it looks like has got disconnected with us. We're going to bring him right back. But you guys have got some really great questions. You were talking about the Google Trusted Stores. That's something that there's not a lot of information on and if it's required that you are going to have to use Google Checkout.
So far, from what we're seeing, it doesn't specifically say you are going to have to use Google Checkout. But I know a lot of people are concerned about that because it's against the terms of service with Google and with Yahoo! that they put it in there.
So our guest is back with us. Let's go ahead and talk about some of the questions we've kind of gotten here. Maggie wants to know: How costly is it to have your site submitted to a data feed for Google?
I know that there is different pricing for different companies that you go for. So, if you could, can you help us? What is your pricing schedule?

Shailesh:

Our pricing is $13.50 a month for your first data feed to any of the shopping engines. And then if you have additional data feeds, then they are $4.50 a month. And you can have any number of data feeds and you can have any number of stores in your account.

Shawna:

I tell you what, within the first week I had enough sales from Google Product Search to pay that $13.50, so thank you very much because that was awesome. I appreciate that! [laughs]

Shailesh:

Great!

Shawna:

So, now the biggest thing that people really need to understand is that they need to optimize this data feed just like they would their regular website, right?

Shailesh:

Yes. The data feeds does need some level of optimization.

Shawna:

OK. So what should they be doing to optimize these data feeds?

Shailesh:

I think it really starts in your store where, for every product, you want to make sure that you provide enough information that's going to go through your data feed to the shopping engine.
Now, all of this data doesn't have to appear in your product pages. But it should be in your product database. So basically, those unique identifiers that I was talking about—the brand, the manufacturer part number, the UPC, then you want to make sure that you have an image, and you want to make sure that it's a large image and it's a high quality image, because Google is starting to display larger images in their search results, especially for clothing items.
Those are the basic requirements. There's quite a lot more. One of the things that our data feed service has is a Google feed analysis which tells you, "OK, you are missing this data on this item," or it will basically tell you what you need to do to get your product data into your shape.
There's more requirements when you sell apparel that came out as part of this new data feed update. If you are selling apparel items, there are four fields that you need—age group, gender, color, and size. It depends on which category of clothing you are submitting, but those are the four basic fields.
And then there's another field called Google Product Category which now applies to all categories, and that is also a recommended field. In some cases required, but it's very strongly recommended. And in that field you would enter a category from Google's taxonomy. So you look up the category for your products on their website and then you put that into your product catalogue. Once you have all that information then you can submit an optimized data feed.

Shawna:

It's a lot of information, but again, it's also…you know, I mean this is free traffic once you get it set up.

Shailesh:

Yes, once you get it set up, and it's not like you have to get it all set up on day one. You can start submitting your feed with all the items that you have with the data that is already ready. And then you can work on the items over time and submit more listings over time.

Shawna:

Perfect. OK. Now, for those of you that are looking for, "Well, what the heck is my product category?", I just posted a link in our chat room that kinda gives you a breakdown of all of those different ones. If you are looking, and you are not in our chat room, to grab that link, I just typed in "Google product search categories" and it was the very first one that came up. And that will be very helpful to help you figure out which category you belong in.
Now, for some store owners, if they are selling multiple types of products they could be in different categories for each product, correct?

Shailesh:

Yes. In our data feed system you can provide a default category that applies to all your items. And then as you start filling in data into your store, like more specific categories for products, then that will be incorporated into the feed automatically.
So you can get by with just the top level category that applies to all your items as a quick way to get started. And then you can go more detailed as you find time.

Shawna:

OK. Somebody is asking here: How do you enter Google product category into Yahoo! Stores? That's the one that you've got to go into Catalogue Manager, go into the tables and add whatever the name of that should be into there.
I'm going to do step-by-step instructions. And actually, I'll just do a quick video on putting that product category together. I think that is a common question on how to put those in. So that's what we're looking at. Great question.
How about the product type? Is it also from the taxonomy?

Shailesh:

Product type, Google defines it as the merchant's category, so it's whatever category you want to use for your products. It can be anything, essentially.

Shawna:

Somebody else is asking: What about clothing variants? Is it needed?

Shailesh:

No. There's two ways to submit your clothing variants. You can either submit just one of the variants. If you don't have a picture of every color of every item, which is what they require now, then you would just submit one listing for each product. You would just put the color of the main item, the most common size, the gender, and the age group, and then you can just submit one variant for each product.

Shawna:

I feel sorry for those clothing people. [laughter]

Shailesh:

Yeah. What Google has done is they bought Boutiques.com, which was a search engine specialized for clothing. They have this really cool search feature where you can search for dresses based on the silhouette of the dress. And what they do is they actually have some fancy algorithms that will look in your product pictures for the silhouette of the dress. So they can show like an A-line dress or…I don't know dress types, but they can basically show based on the shapes and the picture that you provide.
So if you meet these requirements you are going to get really good visibility for your products in the clothing product search.

Shawna:

Absolutely! That is phenomenal. OK. Now, one other question we have in our chat room: Do you offer a Facebook store feed?

Shailesh:

Yes. We actually have a Facebook ShopTab feed. So if you sign up with ShopTab, I think it's like $10 or $15 a month based on the number of items, you can do a data feed from our system to Facebook ShopTab.

Shawna:

I love this. Because if you can keep them within Facebook and make a purchase from your store, I mean this is absolutely awesome. So please, more info, more info!

Shailesh:

Yeah. If you have a Facebook fan page, which I would recommend for everybody, then you can purchase the ShopTab application that shows up as a new tab in your fan page, and then people can browse your products right from within your Facebook page, and then they can click on the items and then they go to your store and they can checkout from your store.

Shawna:

OK. Now, just for my knowledge then, that also works with your stuff? Because if it does I need that. [laughs]

Shailesh:

Yeah. We have a pretty short setup instruction for that. You just add the feed in your account and then you can have a feed going in an hour or half an hour, however long it takes you to go through those instructions.

Shawna:

We might have to do a video on that too. I love that. That is so cool. I love that. You know, we're trying out all these different things for our Now What? Store and we're having so much fun doing it and going through all the same things our store owners do, because I mean it's just absolutely wonderful.
Now, someone was wondering: with videos? I'm not sure what that question really means. I guess it's maybe if you have videos in the caption, will that go along as well?

Shailesh:

If you have videos in the caption, no, at this time I don't think Google accepts videos as far as I know.

Shawna:

OK. Just wanted to make sure. I'm getting that this is one of the most informative info's ever. So I really have to thank you for being with us tonight and giving us such great information. It is truly awesome information.
If you need someone for your data feeds, I've really enjoyed their service. It's absolutely wonderful. You know, $13.50 a month to get your products into Google Shopping? For me, right there, that's just worth it. And like mom said, even if you just do it for the next three months to get through the holiday season, you are going to love it. You are going to absolutely love it.
So thank you again for coming on tonight. We'll make sure to tell people to go check out AtenSoftware.com and sign up, because it's a really great service.

Shailesh:

Great. Thank you. It's my pleasure. And thank you for your great questions.

Shawna:

All right, perfect. And if you guys also have any questions more, I've written this nice gentlemen and I always get answers right away. The setup was very simple. As a matter of fact, I wanted to do a video on that because it was so simple.
So if you wind up signing up and you want me to hook it up for you and I can create a video doing that, let me know. Email us so I can take care of that and create a video for all of our users so they can kinda see how this is. That would be absolutely wonderful.
And thank you again. Absolutely wonderful information. So before we go, we have a full SEO report that we've got to give away here. I'm so excited to give that way. I think we should maybe ask a question. We need a really good question that we covered here on the show. Do you have a great question we should ask for the winner?

Shailesh:

Like a data feed question?

Shawna:

Yeah! Let's do a data feed question, make sure everybody was paying attention. [laughs] Ooh! We could do: What are the three unique product identifiers? How's that?

Shailesh:

Yeah, that's a good question.

Shawna:

So what are the three? Come on, give them to us. Let's see who's got the answers; the three unique product identifiers. There's three things that they're looking at. You've only got to have two of them. Get that into our chat room right now so we can go ahead and get a winner.
All right, that's it for tonight for eCom Experts. I hope you guys had a wonderful time. I know that I did. It was very educational. Watch our blog, Blog.1ChoiceForYourStore.com, tomorrow for some links and all that great information.
Lisa Bright, congratulations. You have won. Have a wonderful evening, everybody. I'll see you next Monday at 6 PM Eastern, 3 PM Pacific for another edition of eCom Experts.
Transcribed and published with permission of webmasterradio.fm