About Us
Since 2004, we have been providing a data feed service that submits product listings to Google Shopping and other comparison shopping engines. Today, we submit millions of product listings on a daily basis, reliably connecting about seven e-commerce platforms to over twenty shopping destinations.
We are located in suburban Detroit, Michigan, USA, and organized as a Michigan Limited Liability Company.
For more information, visit us on Facebook, view our Twitter feed, or check out our recent blog posts.
Meet the Owner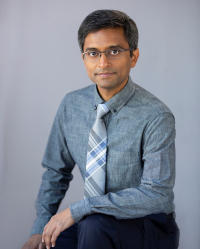 Shailesh Humbad is the founder of Aten Software LLC.
In the late 90s, he started somacon.com, an online retailer selling overclocked CPU and motherboard kits.
After helping a local company set up a Yahoo Store, he wrote a Perl script to list the products in Froogle (now Google Shopping).
With that experience, he was inspired to set up the Aten Software data feed service for more online store owners.
Today, he continues to develop the feed software and website, and provide customer support.
Shailesh also provides software consulting and engineering services, with a particular focus on e-commerce retailers.
Press Releases
January 2019

February 2014

September 2012

April 2012

August 2011

July 2009

December 2006

September 2004
Radio Shows / Presentations
March 2013

September 2012

October 2011
History
December 2002 - Froogle released by Google, Inc.
May 2004 - Opened to the public as Somacon's Data Feed Service.
May 2006 - Reorganized as Aten Software LLC.
June 2006 - Froogle Merchant Center was merged into Google Base.
October 2006 - This service is submitting half a million products to Froogle/Google Base.
December 2006 - Announced Shopping.com data feed service
April 2007 - Froogle renamed to Google Product Search. Now submitting 700k products.
August 2008 - Now submitting 1.5 million products to Google Base, and offering a beta image hosting service and MSN Live ProductUpload data feed.
June 2009 - Feeds to anywhere with the new advanced data feed engine.
November 2010 - Submitting 3 million unique SKUs to all the major shopping engines.
August 2011 - Support for Magento and AspDotnetStorefront stores and new look for website
April 2012 - Submitting 5 million unique SKUs to all the major shopping engines.
September 2012 - Support for BigCommerce platform added.
December 2017 - Submitting 12 million unique SKUs to all the major shopping engines.
January 2019 - Launch our Free Google Shopping Product Feed Generator Online
Etcetera
Our B2B service is provided via our website using the software as a service (SaaS) model.
Aten was the sun god in ancient Egypt. The word is pronounced a-TEN.
All copyrights and trademarks used on this site are the property of their respective owners.