Big Changes at Google Shopping - eCom Experts Transcript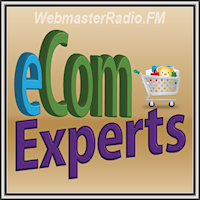 Summary
In this edition, the host, Shawna Seigel, interviews Shailesh from Aten Software LLC. They discuss the Fall 2012 change of Google Shopping from free listings to pay-per-click listings.
Air Date: September 10, 2012
Show: eCom Experts on webmasterradio.fm
Download: http://media.rawvoice.com/seorockstars/media.blubrry.com/ecomexperts/www2.webmasterradio.fm/mp3/ecomexperts/12/ECOM091012.mp3 - Podcast (ECOM091012.mp3, 33 MB, length 35:55)
Transcript
Shawna:

Hello everybody and thank you so much for being here. It is so good to be back and I am so grateful to be back. I love being here and I can't wait to get started with tonight's show. So if you are listening live, today is Monday, September 10th. And if you are not in our chat room, hop on in here. We've got a rocking chat room tonight. We've got lots of folks here. And once you come in here, make sure to type that /nick, put in a space and then put in your name so that way we know who you are, because we would love to see you.
So we are going to be talking about tonight big changes at Google Shopping. And with me today is Shailesh from AtenSoftware.com. I talk about you all the time to our Yahoo! Store owners because, from what I hear from everyone and anyone, you are just the bomb. So thank you so much for being with us tonight so we can talk about the changes going on.

Shailesh:

Thanks, Shawna. It's great to be back on the show. And thanks for that great introduction, too.

Shawna:

[laughs] Well, it's true! People say, "Where should I go to get these feeds?" I say, "You know, you've just go to go to Aten Software. They take such good care of everybody that I've sent over there." And I really do appreciate that.
And I appreciate you being here tonight, too, because there are a lot of changes going on at Google Shopping. So if we can kind of explain, first of all, what exactly…you know, with Google Shopping, they've kinda changed their name multiple times. But what exactly is changing at Google Shopping? What's going on?

Shailesh:

OK. Google Shopping is changing to a paid inclusion model. This is a huge event because, for all these years, I think since 2004 that they've been doing their comparison search engine, it's been free to merchants to submit their product listings there. Merchants were getting hundreds, even thousands, of clicks a day with relatively high conversion rates from Google Shopping all for free. Now they are changing to a pay-per-click model, so merchants are going to have to set a pay-per-click bid and a daily budget in order to have their listings continue appearing in the search results. They've also changed their name from Google Product Search to Google Shopping.

Shawna:

Officially. I've been calling them Google Shopping forever because they changed their name so many times it's like, you know, it's that shopping over at Google. [laughs] So I'm glad they finally changed it!
So when are the rest of these changes going to happen? When do these people need to get in there and start working on their bids and what they are going to be doing?

Shailesh:

OK. Their change has already started. They actually started on June 29th of this year. They are scheduled to finish transitioning in late October. The transition period is going to be a period when they are going to be getting free clicks and also pay-per-click clicks. We've already seen the free clicks start dropping off for our merchants and being replaced by the paid clicks for the merchants whose data feeds we manage.

Shawna:

And this can be a huge change for many merchants and some that don't even realize that they're getting all this traffic in from Google. So why is Google doing this?

Shailesh:

That's a great question. The funny thing is back in 2004 when Google Shopping was called Froogle, they had said that they feel it's better to allow merchants to list their products for free because that will provide more relevant and unbiased results. Now, today they are saying that they believe charging merchants will create better results for the shoppers.
So a lot of listeners probably think that, OK, Google is a for-profit company and they're going to try to make a profit on this. But my opinion is that, while it's true that they are going to make more profit this way, without a question the quality of search results are going to improve, too.
So let me give you an analogy. We have a Jimmy John's here nearby and they were giving out $1 subs recently. As you can imagine, the lines were stretched all around the store. So just by laws of supply and demand, if something is artificially underpriced relative to its value, then there's going to be a shortage.
So you might be able to get a sub for a dollar, but it's going to be quickly made and you might have to wait in line for a long time.

Shawna:

That is a good point.

Shailesh:

So our company provides the data feeds for a lot of these merchants. Sometimes we see merchants who submit thousands of listings who are just low quality listings. Google echoes this and they say that they get complaints of cluttered and duplicative listings and unreliable merchants.
So I think it's true what they say, which is that by charging for the clicks, a lot of merchants are just going to drop out and say they are not going to list there. I think that will really improve the search results. So I think there's a good reason why it's not just profit motivated.

Shawna:

Yeah. And that is the goal, is to provide better results and get rid of all the clutter. And hopefully, the stores, and especially store owners, who are here tonight are definitely going to get their products seen. So how is this going to affect merchants who are going to continue to list their products in Google Shopping? What's going to happen?

Shailesh:

I think there's two things that are going to change. First, the number of competitors are going to drop. That means the share of the pie for the people who remain is going to go up. That means more clicks and better conversion. Google Shopping was already one of the best places for merchants to list their products, and I think it's just going to be better now.
And then, second, merchants are going to be able to set their bid amount. That means that they are finally going to be able to compete with the big companies in Google Shopping who always seem to be #1 in the search rankings.
I heard from John Venverloh, who is the Senior Manager of Google Shopping, that the big companies have the resources to reverse engineer the relevance algorithm; you know, the algorithm that determines which listings come up top. By doing that they can basically…you know, small companies don't have a chance to get up there in the rankings.
So this way, by being able to bid, smaller merchants and big merchants all have a level playing field for competing for rankings. I think that's another good reason for them to charge for position rather than solely relying on an automatic ranking algorithm.

Shawna:

Yeah. I definitely feel like it's just going to get rid of a lot of the clutter from sites that have been out of business for a long time. Because you see it all the time. You just see a bunch of clutter in there, and then you go to these sites and it's no good, or the product is no longer offered, the store is not…So I really think it's going to help to clear things up, which will, hopefully, in return, get more people using it. And, of course, then the merchants are going to make even more money than before as well. That's the goal, right?

Shailesh:

That's the goal, yeah. And I agree. I just think the cleaner the results are in Google Shopping and the more often somebody searches, finds something that they want and gives them a good experience, the better it is going to be for everybody—the merchants and the shoppers.

Shawna:

Absolutely. Great. Let's go ahead and take a real quick break here. And we're going to find out: what do merchants need to get started with this whole bidding system? You know what? We're just going to learn a whole lot more about what you should be bidding and what you should do about your daily budget and all kinds of other good stuff.
If you have questions, please post them in the chat room and we'll be asking them on the show. We'd love to hear your questions. But until then, don't go anywhere. You are listening to eCom Experts on WebmasterRadio.fm.
[commercials]

Shawna:

Welcome back, everyone. We are here with Shailesh from AtenSoftware.com. Wonderful, wonderful service. We absolutely love it. But more importantly, we're getting some great information about the changes going on at Google.
So how do merchants get started with this new system?

Shailesh:

OK. It's super easy to get started. If you already have a Google Merchant account and you are already submitted a data feed to Google Merchant Center for the free listings, you don't have to do anything different. They are going to use the exact same data feed and the exact same Google Merchant account for the new paid listings, which are then going to be called Product Listing Ads, or PLA's.
All you have to do is log into your Google Merchant account and go to the AdWords Settings tab, and then click the "setup product listing ads campaign" button. And then it's going to ask you a couple questions, like what's your maximum bid amount and what's your daily budget? And that's about it.
If you don't have a data feed already set up, then you'll have to get set up with a Google Merchant account, and you also have to create an AdWords account, and then submit your product listings feed. Then you will be able to set up the link between the two accounts.
If you need a Google Merchant feed you can check with your shopping cart vendor and they might have a feed for you, or you can use a service like ours to set up the product feed.

Shawna:

Yeah. Unfortunately, those Yahoo! Stores don't do a very good job of that. [laughs] So we know we need something else to work! The biggest question that I'm getting from our merchants is: how much should we be bidding and what should we put as the daily budget? That's a big question for people.

Shailesh:

Yeah. And this is where I want to make the most important points of the radio show, and that is Google let's you bid as low as one penny per click for your ads. Let me just say that again in case you missed it, but you can bid as little as a penny for the pay-per-click listings.
Most of the other shopping engines, they require you to pay, on average, about 50-cents per click. So this is huge. This means that even the smallest merchants can get their products into Google for minimal costs. I think this is another reason why this change to paid inclusion is not solely profit driven.

Shawna:

I'd agree, because it's not very often you see anywhere where you can do a penny per click. That's pretty amazing.

Shailesh:

Yeah. So then, I guess the question is: What should the bid be? As a starting point, my recommendation is to list all your products in Google at the penny bid level. And then just set a daily budget that you can afford. I think you can set it as little as a dollar a day. So you can be in Google for $30 a month and get up to 3,000 clicks a month. So that is just kind of a no-brainer I think, because Google, being such a big traffic source, I think that's a good place to start. And then once you've got that going, then you can experiment with higher bid levels.
One thing to keep in mind is that even if you bid 50-cents a click, your average cost per click might be only half of that, because the way it works is that you pay 1 penny per click more than the next higher bidder in the bid auction. So your actual clicks cost won't be the same as your maximum bid that you are bidding.
When I say experiment, I mean that with the bids. I had one merchant tell me that he set a high bid and he got lots of traffic but low conversion. So he just set his bid back down again and he got a higher conversion rate. So you really just have to experiment until you find the sweet spot for your particular set of products.

Shawna:

Yeah. Test, test, test. That's what we're always saying, right? [laughs] Test, test, test!
One of our listeners in the chat room said: Do you still need to submit a feed for Google Products after the PPC transition?

Shailesh:

Oh yeah, you do, because the PPC ads are generated based on the product data feed. So, absolutely you need to continue submitting a Google Product data feed. The good thing is that it doesn't change from what it has been before. So that part should be easy.

Shawna:

And, of course, by updating the feed more often, are you finding that people are getting better results as far as being found? Because Google likes to have a lot of great, fresh information.

Shailesh:

Oh yeah. What their quality recommendation is, is to submit the feed as soon as you change your product in your store. They want to do that because if you are a shopper and you click on an item that's $10, and then you go to the website and it's $12, then it's not a good experience for you.
So Google has really changed the system so they can process your product feeds pretty quickly, almost real time. And they want you to submit as many times as you can. Multiple times per day is fine. Yeah, so submitting frequently is definitely a good idea.

Shawna:

Yeah, absolutely. So, now that we kind of have an idea on what we should be doing and definitely need to be testing, what if a shopper sorts by price or does other attributes in that search result and changes around that? Merchants are still going to have to pay per click. Is that correct?

Shailesh:

Yeah, that's correct. Even if the shopper resorts the search results when they are in Google Shopping, you, as the merchant, will still pay per click according to the bid auction for that search. So, for example, if you are competing on low price and you have the lowest price for a particular item, you can penny bid, and then when the shopper sorts by price, you will be at the top and you will still be paying that penny bid based on the auction.

Shawna:

Nice. We like that! But, of course, it's very difficult to always stay as the absolute lowest cost. And sometimes that's not really a war you want to get into. So you just gotta make sure that those product feeds have, really, just enough great, valuable information that is relevant to what people are searching for, but also a great user experience once they click through that site.
What kind of results are you seeing that way with customers that do have that better shopping experience for their customer once they enter the site?

Shailesh:

I think that's definitely something important that merchants need to look at, is what process do shoppers go through to actually make the purchase on their site? And make that as smooth as possible and as few clicks as possible and as little reading as possible. I think that just makes it easy for the shoppers to get to your site.
As far as relevance, like the titles and descriptions, those have to match what people are searching for. And that's really the most important thing in terms of the data feed, is optimize those titles, optimize those descriptions with the keywords that people are searching for.
You can go on Google and just start typing in keywords and you'll notice that it suggest keywords to you. That's a very easy way to find out what people are searching for. And then you can just use those keywords for your product titles and descriptions.

Shawna:

Perfect. Now, is it possible for merchants to bid differently for different products?

Shailesh:

Yeah, it is. The first idea I gave is just to bid a penny for every item. But if you want to group different items, you can set different bids for different items, and that's going to be the main way to optimize your ad campaign.
You can set up product targets and you can target products by brand, product type, and condition. And you can also define the AdWords grouping field in your data feed, and then you can set the bid based on the grouping that you defined.
So, for example, you can define a group called Top Sellers, and then you just assign that grouping to your top seller items, and then you go into Google AdWords, and then you can set a bid just for those top seller items.
Google is saying that you are also going to be able to bid at the item level, item by item, within your AdWords account. They are just working on the features. So that should be coming soon.

Shawna:

It looks like they're doing just a lot of really good updates lately. And, of course, I think it's important for store owners to understand that it all goes back to a great user experience for the customer when they start at Google, all the way through to your store, and also finding exactly what they are looking for. Those are like the two things we gotta pay attention to the most when we are working on our site, and we're working on keywords, and all of this. It all goes back to those same things-- providing great user experience for exactly what the customer is looking for.

Shailesh:

Yep. Exactly. You've got to have that focus on just satisfying the customers, what they need.

Shawna:

Very good. Guys, let's take a real quick break. If you have more questions, please ask them in the chat room. We're going to find out when we come back: Where do you go for help? That's a very big question for a lot of merchants.
Don't go anywhere. You are listening to eCom Experts on WebmasterRadio.fm.
[commercials]

Shawna:

Welcome back, everyone. We are learning about all the changes with Google Shopping. And the big one, you know, there is a lot going on. There's a lot of changes going on. So what kind of help is available out there for merchants who do have questions?

Shailesh:

That's a good question. As far as AdWords goes, Google offers free telephone support. So I recommend everybody to take advantage of that as much as possible. They can help you with your campaign setup and they can help you find out if your data feed is set up correctly.
Then, if you are spending over $2,000 a month on AdWords and you need help with the bid management, I would recommend a company called CPC Strategy. They provide full service data management for a flat monthly fee. They can really help you improve your conversions by optimizing those bids with those groupings and all that stuff. It's a good choice if you are spending that level of money in AdWords and you want to hire that part of the optimization out. They can really improve your conversions.
If you have a smaller budget, then I would suggest to search around for an AdWords specialist company. There's quite a few out there and there's new ones coming up all the time.
Finally, if you need help with the products data feed, that's where a company like ours can help that provides data feed services for ecommerce.

Shawna:

Now, what else does Aten Software provide to help merchants?

Shailesh:

What we provide is the setup, optimization, and submitting of the product data feeds. We don't do the bid management or the SEO services besides some free advice we have on our website. But we are very focused on submitting your data feeds on a daily basis, or more frequently in the case of the Yahoo! Stores, and in a totally automatic way.
We currently support Yahoo! Stores, Magento, ASP.net Storefronts. And just today we actually launched a service for Big Commerce, which is a big up and coming one. And we're expanding to other platforms, too.
With our feed software you can submit to all the major shopping engines, like Bing Shopping, TheFind, PriceGrabber, Nextag, and about two dozen other sites.

Shawna:

Wonderful. I know that the merchants we've talked to that have needed help, you've been there helping them. But the better part is that you've got some really great prices, too, that you offer. So if you could, just kind of give them an update on what kind of pricing you offer for doing data feeds.

Shailesh:

Our monthly cost for the data feeds is $16.50 for the first data feed, and then $5.40 a month for each additional data feed. And each data feed is a minimum of daily submission of unlimited products from one store to one shopping engine.
We offer do-it-yourself instructions for no charge on our website, or you can have us set up and optimize the feed for a flat, one-time fee of $89 per feed.

Shawna:

Wonderful. Absolutely wonderful. I know you've helped out so many merchants. When you look at this combined cost, I know that a lot of merchants have said, "Well, it's just going to really cost me a lot of money to get into Google Shopping." Really think about the fact that, again, like he said, you can do a penny per bid, a dollar per day. So that's $30 a month. And then to make sure that your feed is going through every month and doing what it's supposed to do, now you are looking at $16.50 per month.
So for about $46.50 per month you are going to get all those products still into Google Shopping, which is going to be huge. The thing that you want to be careful of is just make sure that those people coming in are also converting over as well, because that's going to help you, so that way you make more money so you do more bids.
Do you have any kind of just last minute advice you would give to merchants who maybe have been struggling with their data feeds and they're really not understanding it all? I mean is there some advice that you can give them that will kind of help them? I know that's a loaded question to ask, but [laughs] any advice for merchants?

Shailesh:

Yeah, that's fine. Our website has a lot of information and articles. I'm here to answer questions. If anybody has questions, feel free to send me an email or phone call. Our company provides free phone and email support. So we can help you, definitely, with getting your questions answered.
And then I wanted to add one more thing about the bidding. You can bid a penny a bid and get your listings in there. But what Google recommends is that you bid based on the general bid for your category or products.
In other words, if you go on other shopping sites like Nextag and PriceGrabber and look at their bid rates for different categories, that might give you an idea of what to expect in the bid auction. But I just think that even if the bid is 50-cents or $1.50 for your category, you still want to be in there for a penny bid, because you never know, whatever traffic you get from there for a penny a click, you know, you can't beat that price. I think that any traffic you get is going to help.

Shawna:

Yeah, absolutely. Now, I did have a couple of questions that were sent to me via email that wanted to know: Is there any kind of update with the Yahoo! Stores working with Google's Trusted Store program? Because I know when we first heard about it, we spoke to someone at Google and they said, "Oh yeah! It's going to work together no problem." And then, no, that was, like, furthest from the truth and not even close to working with it.
So do you have any kind of update on what's going on with that? Lots of questions about it. Lots of merchants want to be involved.

Shailesh:

Yeah. As far as I know, I haven't heard anything further on the Yahoo! Store integration. I do know that they are supporting integration with Magento, 3D Cart, and Core Commerce. Like, on their website they have that. But all I've heard about the Yahoo! Stores is that we are going to do that at some point in the future. But yeah, I haven't heard anything further on that yet.

Shawna:

What a pain in the booty! And all the requirements…You know, the whole thing, I have to be honest, the whole thing, though, it kinda scares me, all the information that they want you to send over to them about your customers and your sales. It's just like, "I don't know if I like that!" [laughs]

Shailesh:

Yeah, I understand. It's like you've got to submit all your order data, and all your shipping data, and how many cancellations you get. I mean, yeah, you get a badge that says you ship on time and you have great customer service, and that can increase your sales. So maybe it would make sense for some people. But yeah, they have a lot of requirements.

Shawna:

What are the minimum amount of sales that you have to get per month to be a part of it?

Shailesh:

It's 100 orders per month in the last 28 day rolling period. That's one of the key requirements. And I think a lot of merchants wouldn't meet that, at least smaller merchants.

Shawna:

Very interesting. It's going to be interesting how it turns out and plays out, especially in time for the holidays. But I guess we'll learn more as it happens. [laughs]
Well thank you again so much for being here and helping us walk through all of the changes. I know there's a lot of changes and people are going to have questions, so we'll just tell them go to AtenSoftware.com and definitely find out information and get the help they need, because this is something that we all recommend, yes, you should be doing. Does that sound about right?

Shailesh:

Yep. That sounds great.

Shawna:

All right. Well thank you again for being with us tonight. I really appreciate it.

Shailesh:

Oh yeah. Thank you, Shawna. I'm really happy to be here. Thank you.

Shawna:

Thank you, thank you! All right, everyone! That's going to do it for our show tonight. But I do want to tell you something that's really, really cool. Webmaster Radio now has a new mobile app. So you can listen to the show. You can download other past shows right to your phone. And it's in iTunes and Google Play Store, so I highly recommend it. Highly, highly recommend it.
You guys have listened about my weight loss journey, and I love listening to music, but music can get a little bit old. So I've got that Webmaster Radio app playing and I'm learning as I'm working out. And it's very helpful just to keep hearing that information and sharing that information. Any type of education that you can get is going to be powerful to you and your store. So that's something I definitely wanted to mention.
And then the other thing is for our Yahoo! Store owners. If you missed out last week, we really went through, with Mike Ober [sp] from Yahoo!, about the new Yahoo! Store promotion. I'm going to go ahead and put a URL in our chat room where you can watch the webinar replay. But that is on blog.1choiceforyourstore.com.
But anyway, check out that webinar replay. Lots of great stuff about Yahoo's promotion center. All the tools that we need to help you to increase sales, especially this upcoming holiday season. If you think about it, Christmas is really right around the corner.
Thanks for being with us tonight. We appreciate it. Have a wonderful week. I will see you guys next Monday, live at 6PM Eastern for another edition of eCom Experts.
Transcribed and published with permission of webmasterradio.fm