Google Shopping Strategies Presentation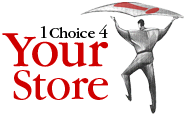 Summary
These Google Shopping Strategies cover how to get started, how much you can expect to pay, and how to get the best results. They were presented by Shailesh from Aten Software LLC at a Group SEO Coaching session held by Shawna Fennel from 1 Choice 4 Your Store.
Google Shopping Strategies Presentation Notes
Introduction

Thank you Shawna, it's great to be here. My name is Shailesh Humbad, and I'm the owner of Aten Software, a company that provides web-based software to manage your e-commerce data feeds.
I'm here to talk about Google Shopping, how to get started, how much you can expect to pay, and how to get the best results. I don't consider myself an Adwords expert, but since nearly all of our customers are on Google Shopping, over time I have gathered some tips and strategies. I have a lot to cover, so I'm going to go fairly quickly. This presentation is going to be posted on our site, so don't worry about missing something. My goal is to give you some exposure to the main ideas, and then you can figure out the details later.
So, the first question you might be asking is, Why Google Shopping?

Google Shopping is the Top Dog

Simply put, that's where the shoppers are. CPC Strategy just released their Q4 rankings of the major shopping engines, and Google has a commanding lead in the amount of revenue it generates for store owners. It also has the lowest cost of sale. It is overall the biggest, best, and cheapest shopping engine to be a part of, so I think it should be a part of every merchant's advertising strategy.
So, How do you get started with Google Shopping?

Submit your Data Feed first

The first step is to submit a data feed with all your product listings. This is where our company comes in. We are specialized in Google feeds for Yahoo Stores, and have been doing them for almost 10 years now. We charge $89 for the setup and optimization of your feed, and then $16.50/month. We also have instructions on our site for do-it-yourself setup, so you don't need to pay the setup fee. If you later decide that you want us to optimize the feed for you, we offer that separately for a $49 one-time fee. We also offer feeds to other shopping engines for $5.40/month.
So, how do you optimize your feed?

Make sure to optimize your feed

When we optimize the Google feeds, we can almost always find a way to get your products listed without any changes to your product catalog.
But even if we get your products listed, there's still things you can do to improve your data quality. The main one is to include brand, manufacturer-part-number, and upc for every item that has them available. The Yahoo Stores don't come out of the box with these fields set up in the catalog manager, so you have to add them to your catalog and then populate the data.
A couple other things that are going to help is including an image for every item, and defining a google product category.
So, what do you do if data is missing?

Missing data can be worked around

If you don't have all that information in your product catalog, here's what we do to workaround that. For identifiers, we will configure your feed settings so that your store name is submitted as the brand, and the 'code' is submitted as the manufacturer part number. This works for many stores, and its a good strategy when you don't have the identifiers available.
For items with missing images, there's nothing we can do so we just filter these out of the feed.
For the google product category, we can configure your feed settings to assign a default value that applies to all the products. We also have a categorization service where we assign categories to your feed for you. The pricing for that starts at $54 for setup and then $9/month thereafter to maintain the categorization.
If there's any other errors in your feed, generally, we'll just filter those items out of the feed so you can still submit all the valid listings.
All of these workarounds are quick and easy, so you can start your feeds right away.
Next, I'd like to talk about how to set up your Google Merchant Account.

Set up your tax and shipping

Our Google Setup Guide on our website covers this, but I wanted to mention a couple of steps that are really important.
The first is to set up your tax and shipping rules. Google requires you to do this before they let any of your listings run. For the shipping, you only need to provide estimates, so don't worry if your shipping rates are complicated. Make sure the 'Default' checkbox is checked for one of the shipping methods, otherwise, Google won't know which one to use and they won't show your products.
The next big step is linking your Google Merchant account to your Adwords account.

Link Merchant account to Adwords

So Google uses the product listings you upload to your Google Merchant account to automatically genreate ads in your Adwords account.
Once you've got your feed set up, the next step is to link these accounts together. There is a wizard in your Google Merchant account to do this in a few steps. You start by going to the Settings > Adwords tab, and then clicking the blue "Set up product listing ads campaign" button.
If you have a multi-client account, then make sure to do this from the parent account level, because one google merchant account can only be linked to one google adwords account.
Once you click the blue button, you'll be asked to set your bid and budget.

Set a bid and daily budget

On the first step, it will ask you for a campaign name and target countries. You can leave it at the defaults and just click the 'Continue' button.
On the next step, you'll be able to set your bid and budget. The bid is the maximum you are willing to pay for a click-through, and the budget is the maximium amount you're willing to spend per day. Once you set those two values, click "Continue" and that's it, you have set up your first product listing ads campaign.
Once your campaign is running,

Monitor your campaign results

You can view the clicks, impressions, etc. from the same Adwords tab in your google merchant account. You can also activate and deactivate the campains from here. These stats can be out of date though, so if you want to see current info, make sure to click the "Manage In Adwords" link to view the current status in your Adwords account.

Check your keyword costs

Okay, now that we got the feed going and the campaign set up, we can get into the optimization strategies.
First, you're going to want to see where your money is being spent. One of the most important reports for this is the keywords report. You can access that from your campaign's Dimensions tab. In the "View" dropdown, select "search terms". This report will show the clicks and cost associated with each search term that your items are appearing under.
In this hypothetical example, the customer paid $0.17 for 'notebook paper' and $.34 cents for 'notebook computer'. As you can see, if you're selling notebook computers, you wouldn't want to be paying for clicks from people searching for notebook paper, which brings us to our next slide.

Add Negative Keywords

These are keywords that you don't want your ads to run for. You have to add them manually to your account. This is an area where you can quickly lower your cost by weeding out irrelevant clicks. Just go to the campaign keywords tab, scroll to the very bottom, and expand the Negative Keywords section. You can click the "Add" button and add as many keywords as needed.

Set a low "All Products" bid

The next strategy I want to talk about is setting an "all products" bid. This is set up by default when you create the campaign, but its worth mentioning anyway because its important to have in your account. This is something you set up on the auto targets tab in your campaign. The product targets let you set a higher or lower bid for different sets of items. By having an "all products" target, you can make sure that all your items are being listed at a very low cost, and you're not accidentally forgetting to include some items.

Add more Product Targets

When you're ready to set up more product targets, you can do so on this tab. You can set up targets by five different attributes: product_type, brand, condition, adwords label, adwords grouping. Our data feeds support all of these attributes, and we can customize what data goes into them. In this example, I've added a target for Versace branded items, and I've increased the bid to $1.50.

Easy optimization: Bid by Price Range

With our feed system, we offer an option where you can set up a different bid based on the selling price of item. For example, you can bid $0.01 for products between 1 penny and $10, 25 cents for products priced between $10 and $100, and 50 cents for products over $100. This is a quick and easy way to optimize your bidding. The premise behind this is that you can afford to pay more for clicks on a higher priced item because you'll have a higher margin on that item. You can set this up for free using the instructions on our site under the Optimization page, or we can set it up for you for a one-time $20 fee.

Scheduling your ads

Another optimization strategy is the schedule your ads. Under your campaign settings, there's an Advanced settings link where you can access your ads schedule. By default, the ads run all the time, 24/7. If your clicks convert more during certain hours of the day, you can pause your ads during the off-peak hours. You could also bid more during certain times of the day if that makes more sense, by using the bid adjustment link.

Track your traffic with analytics

If you aren't already doing so, I would recommend tracking your traffic with analytics. You can use either Google Analytics or Yahoo Web Analytics. We add tracking codes to all our feeds by default, so you'll be able to tell where your clicks are coming from.

Check our Support site for tips

We have our optimization tips posted in our support site. Just search there for "pla optimization", and you'll find it.
A couple other great resources are the Google Commerce blog and CPC strategy blog. They both provide free information and guides on how to make the best of Google Shopping.

Schedule weekly time to monitor campaigns

Lastly, the most important tip is to review your campaigns at least once a week. This is because things change quickly, and campaign can go stale and become ineffective. This way you can make sure your advertising dollars are being well spent.

Thank you!

That's it. Thanks for listening! I'd be happy to take some questions and get your feedback.