Web-based Applications
Case Study: Atulya Medical Practice Management
Atulya Solutions LLC provides a software solution for the management of professional medical practices. Aten Software LLC provided development services for the application. The major accomplishments are outlined here.
Major Accomplishments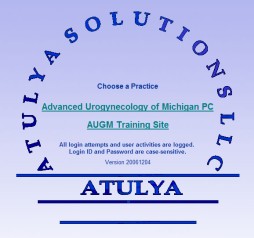 Entirely web-based
Extensive security measures
End-to-end practice management feature set
Multi-user, multi-practice
Integration with McKesson for electronic billing
Interfaces minimize keystrokes and clicks
Unlike competing software products, the application was built from the ground up to be entirely web-based. Our thorough knowledge of web-technology guided the software to this result. This has enormous benefits for physicians, who can access critical records from anywhere in case of emergency.
Listening to the physicians, we understood the importance of patient data, and helped them build extensive security measures into the software. These include encryption, access logging, group and user permissions, and a hardened login screen.
This application was developed over the course of five years, and contains hundreds of features. We were able to automate all the major functions of a medical practice, including scheduling, patient records, prescriptions, clinical forms, billing, and reporting.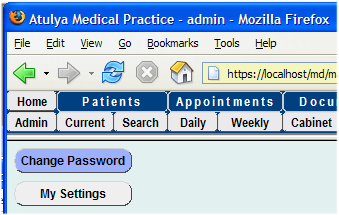 Through our expertise in database design, we made the system capable of supporting multiple practices on the same physical server. This way, each practice has its own, independent SQL Server database, and physicians have a single point of access even if they practice medicine in different groups.
In order to bill insurance companies, we programmed an EDI interface to McKesson's health care claims clearinghouse. The complexity of electronic billing is masked by our software, and billers simply generate the claims through intuitive data entry forms. Not only is the system fully-compliant with the voluminous EDI specification, but it can also generate forms in PDF format for high-quality printing. Our top-notch programming capabilities differentiate us from other website development companies.
Many of the forms and screens were carefully designed to minimize keystrokes and clicks. We worked closely with doctors and staff to first understand their requirements. With our in-depth knowledge of web browser capabilities, we were able to instruct staff on many time-saving techniques.
Results
We continue to provide support, development, training, and installation services to Atulya. By reducing manual labor as much as possible, practices found savings in labor costs, and the work burden on staff was eased. The software is currently in production use by a small, but growing, number of Michigan-based medical practices. These practices have done away with paper charts (except for archiving). They depend on our software every day, and it fulfills their needs with gusto.